N e w s
Release "Quiet Works for Cello & C64"
The Album "Quiet Works for Cello & Commodore 64" is currently sold out...
New version of Acoustic Occurrences will be presented at Odense Havnekulturfestival 2012. It has been commissioned by "Center for Kunst & Videnskab"
A b o u t
I have been composing electronic music for 10 years. I work with multi channel pieces, installations, computer game music, etc. I finished my masters in Electronic Music Composition from DIEM (Danish Institute for Electronic Music) in 2011. Now I'm attending an advanced post graduate diploma course in electronic music composition.
Currently I'm working on:
-A new version of "Acoustic Occurrences"
-An Acid/Techno release.
-A 12 channel piece for Den Sorte Diamant in the Royal Danish Library in Copenhagen, commisioned by Danish Composers Society.
P r o j e c t s
Terfenol-D Beta-Speaker (2008)
Concert at the State Museum of Art (2008)
Sound Installation "21 Infants" (2007)
Release "Quiet Works for Cello & C64" (2009)
4SpeakerResonanceSystem (2010)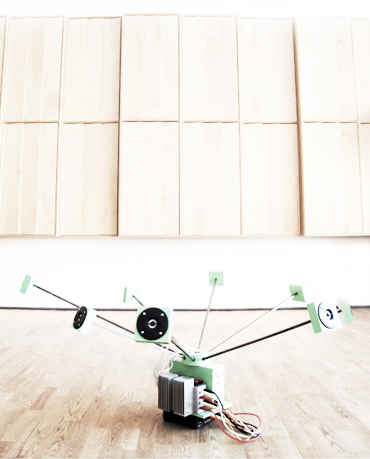 "In the beginning the Universe was created. This has made a lot of people very angry and has been widely regarded as a bad move."
Douglas Adams
E x c e r p t s
Terfenol-D Beta Speaker (short excerpt)
Sound Installation "21 Infants" (short excerpt)
STM-Microscope Calibration (excerpt)
Headphone_Concert (short excerpt)
Video "Cello&Commodore64 (2009)
L i n k s
www.jonasrkirkegaard.blopot.com
www.twitter.com/jonaskirkegaard